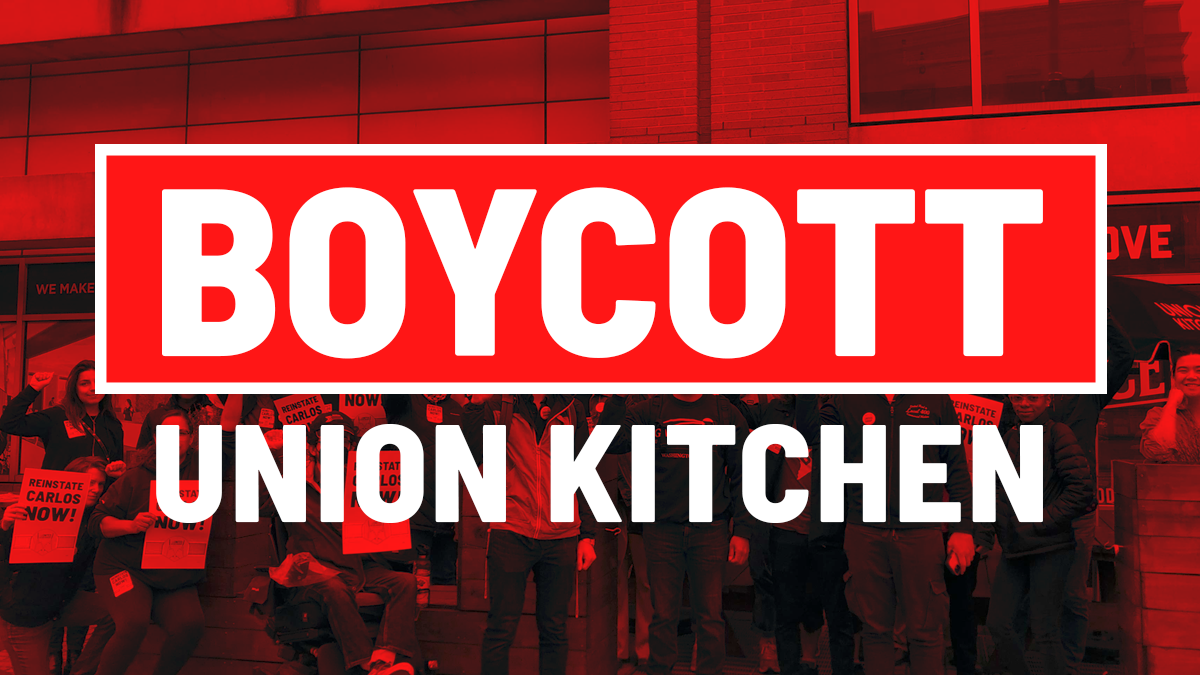 We are calling for a consumer boycott of Union Kitchen stores in direct response to management's ongoing and unlawful efforts to undermine the workers' union, including firing multiple employees for union activity, in violation of federal law. Until Union Kitchen agrees to fairly negotiate a union contract, we are asking all customers to shop elsewhere.
Why We're Boycotting Union Kitchen
Unionbusting – Union Kitchen workers democratically voted to unionize, but instead of respecting the outcome of the vote, Union Kitchen has chosen to aggressively attempt to stop the union at every turn. Union Kitchen even tried to overturn the election results!
Wage Theft – Workers unionized when they learned that Union Kitchen wasn't paying them their tips. But after they complained, Union Kitchen eliminated tipping altogether in retaliation against them. Now, they've filed a lawsuit to take the owner to court over this wage theft.
Breaking Federal Law – The National Labor Relations Board filed a complaint alleging that Union Kitchen was guilty of 26 violations of federal law after it fired workers just for supporting their union, among other violations. But even after it settled those allegations for $25,000, Union Kitchen immediately continued its anti-union campaign. Multiple new allegations have been filed with the National Labor Relations Board.
We've Tried Everything Else – Even after filing a lawsuit and filing charges with the Labor Board, Union Kitchen hasn't stopped discriminating against union workers or engaging in unfair negotiating tactics. After exhausting all proper channels, the union is calling for a boycott of the business unless and until Union Kitchen commits to stopping its anti-union campaign and to fairly negotiating an agreement.
"We didn't make this decision lightly. We have tried meeting with management on multiple occasions, we've filed charges against Union Kitchen through the Labor Board, and we've even filed a lawsuit against the company. Simply put, we have exhausted all proper channels and management still refuses to fairly negotiate a contract. That is why we have taken the extraordinary step of calling for a consumer boycott of Union Kitchen."
WTF is Union Kitchen?
Union Kitchen operates four stores in DC and one in Virginia:
3rd Street (538 3rd St NE, Washington, DC 20002)
8th Street (1924 8th St NW, Washington, DC 20001)
9th Street (1251 9th St NW, Washington, DC 20001)
Eckington (1625 Eckington Pl NE, Washington, DC 20002)
Ballston (4238 Wilson Blvd, Arlington, VA 22203)
Workers officially unionized at all five stores in June 2022.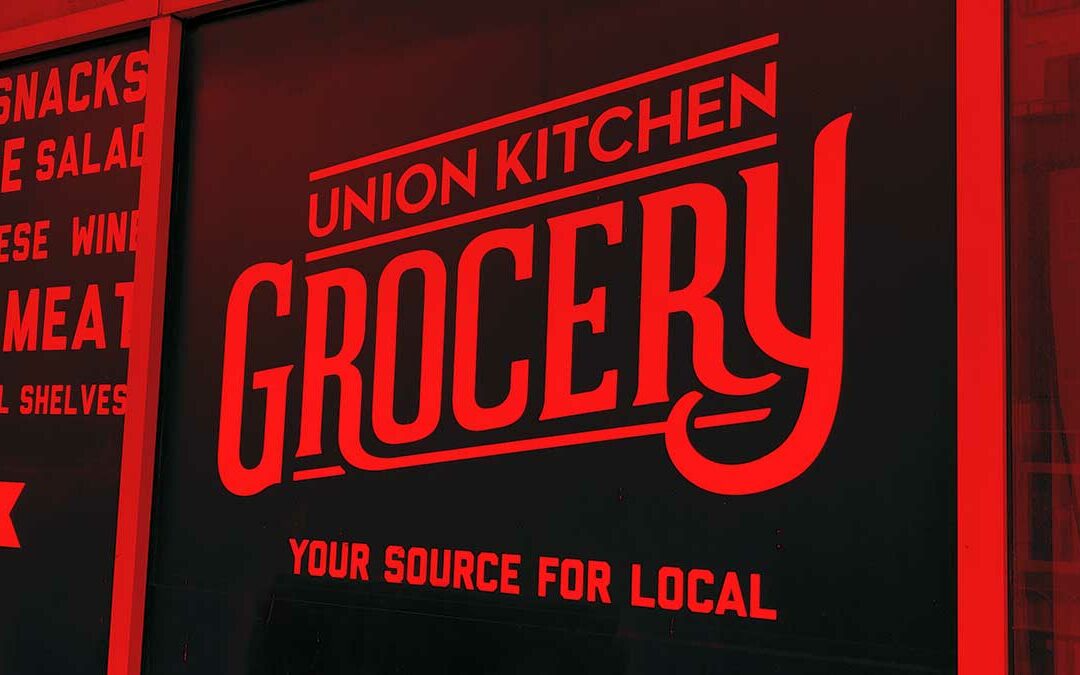 The boycott will proceed unless management agrees to cease hostilities toward the union and fairly negotiate a contract.