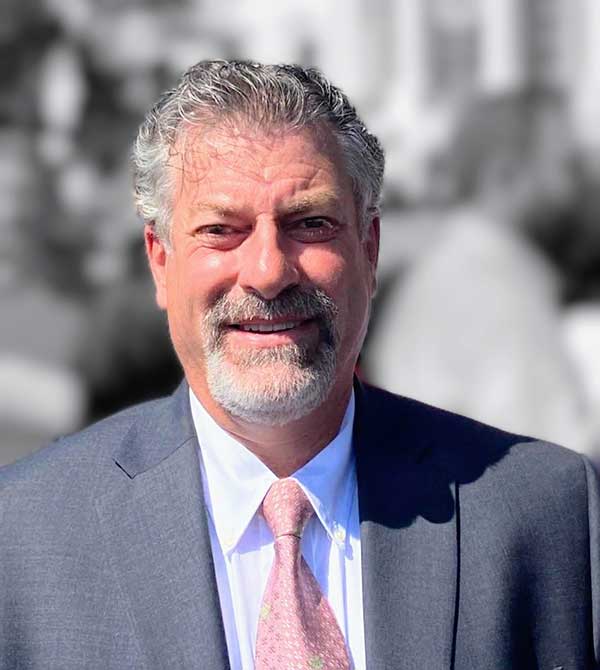 Mark Federici
President, International Vice President
When he was a student at Pennsylvania State University earning a degree in labor studies, Mark Federici joined the UFCW in 1984 as a produce clerk and night time stocker at Riverside Markets. His experience in the stores gave him a firsthand experience of how unions empower their membership to stand up for their rights and to demand respect. After graduating, Federici committed his life to the labor movement and building power for working people. He began his career as an intern with the National Hospital Workers District 1199P and the International Association of Machinists. In 1987, he was hired as a field representative for the Seafarers International Union of North America. Four years later, he joined Local 400, where he served as an organizer, representative, director of governmental affairs, director of strategic programs, executive assistant to the president, and secretary-treasurer before being elected president. Federici built Local 400's political power in all parts of the union's jurisdiction by championing legislation that took on corporations and their anti-worker policies. He also led the Local's successful efforts to take on Smithfield, the largest pork processor in the world. Federici has helped lead all of Local 400's major bargaining efforts and has held many leadership positions in his tenure with the union. Federici is a member of the PG County NAACP and the Southern Christian Leadership Council of Richmond.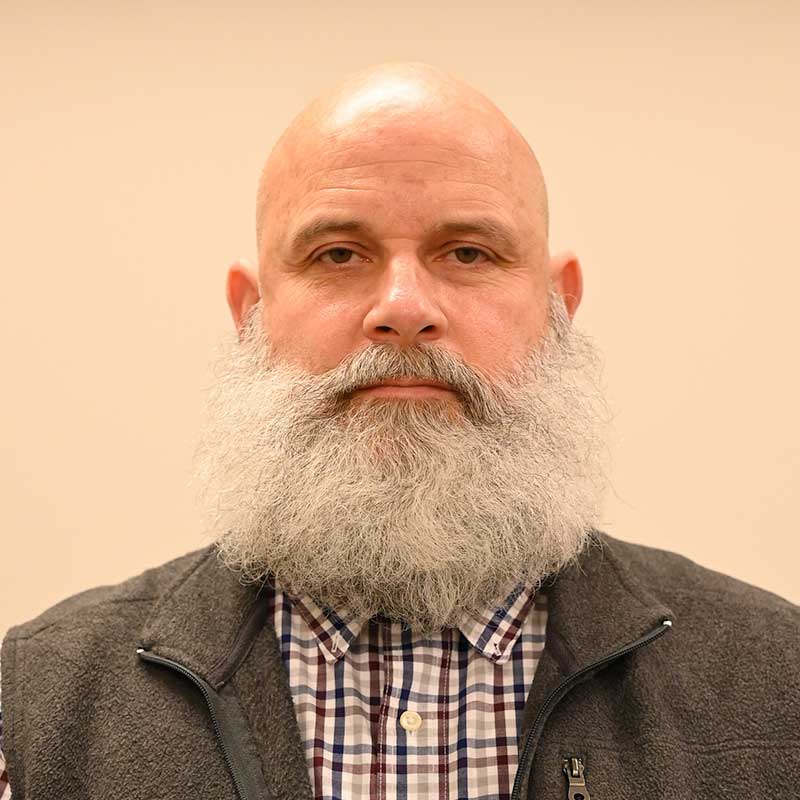 Christopher Hoffmann
Secretary-Treasurer
Chris Hoffmann has been a member of Local 400 since 1988 when he started working for Giant Food. Prior to joining Local 400 as a Giant Food member he worked for another union grocer based in Glenmont, Md. While working in grocery retail, he utilized his degree in advertising art and brought his talents to the advertising department for Sears as well as a small independent advertising firm. Hoffmann's union roots run deep, growing up in a union household, his father worked for Giant Food from 1956-1979 before spending 18 years working for Local 400, where he retired in 1997. In 1999, Hoffmann became more active in his union and joined the Local 400 staff as an organizer and just a few years later he joined the service department as a representative before transitioning to negotiating contracts in 2013. In 2018, he was elected Secretary-Treasurer. "Growing up in a Local 400 household and seeing first hand the benefits unions have on workers and now having the opportunity to continue to serve the membership in this capacity — I'm humbled."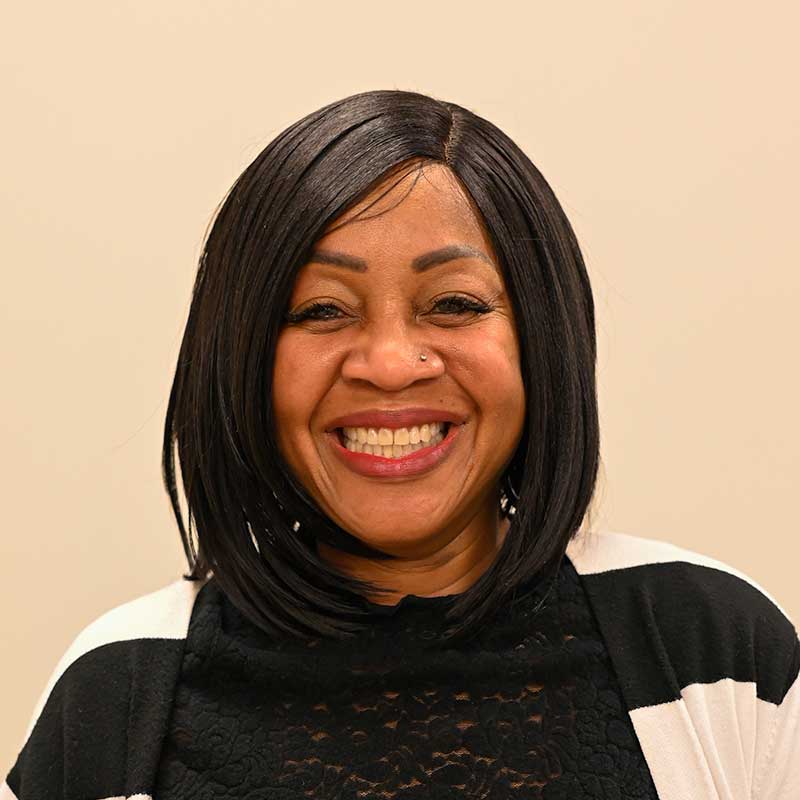 Beverly McFarland
Recorder (Giant Food, Maryland)
Beverly McFarland is floral manager at Giant #135 in Silver Spring, Maryland. Over the course of the nearly 40 years she has worked at Giant and her 12 years as shop steward, she has been an activist and leader with Local 400 and in the wider community. Beverly has served on the last two bargaining committees with Giant and Safeway, and has lent her hand and voice to her sisters and brothers working at Kroger in Virginia. A certified nutritionist, she volunteers in her free time to promote a plant-based diet and healthier eating in lower-income communities throughout the Washington, D.C./Maryland/Virginia metropolitan area. "What motivates me is continuing to fight for fair wages and health and retirement security," she said. "I've been around a long time and what the company offers us seems to be diminished in every contract. I want to make sure everyone gets a decent wage, a secure pension for retirement, and good health care.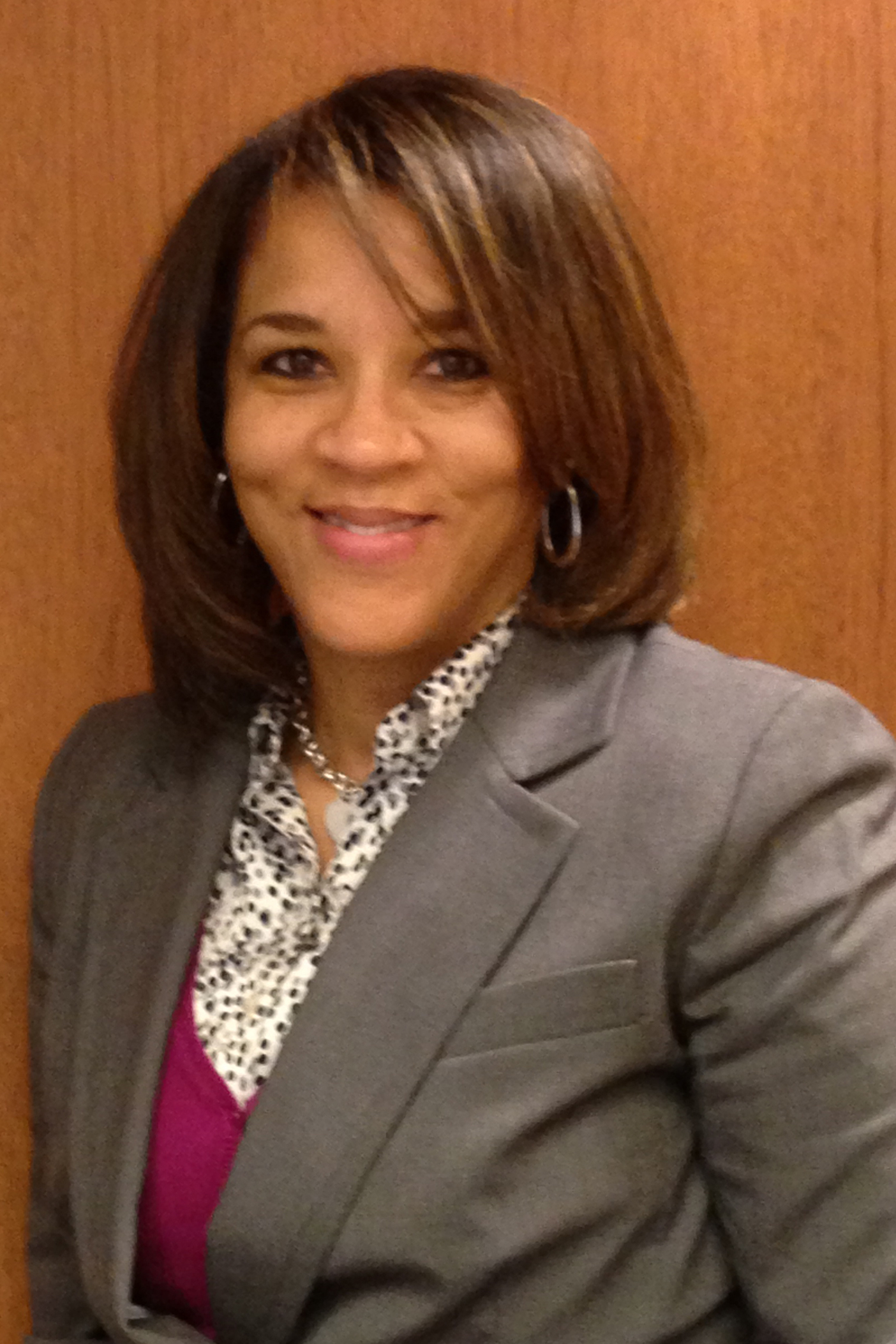 Yolanda Anwar
Vice President
Yolanda Anwar has been with Local 400 since she started working as a floral department manager at Giant in 1985. She became a shop steward in 2004, and two years later she joined the Local 400 staff as a union representative. Anwar has been active in the labor movement through political campaigns both on the national and local levels, as well as through volunteering her time to schools and churches in the area. In January 2013, Anwar became the Regional Director of Maryland and D.C at Local 400. In this role she is responsible for leading and managing union representatives for these areas, and makes a great effort to understand the needs and concerns of members and communicate these back to the officers of the union. She also helps prepare for and participates in contract negotiations and membership meetings, and attempts to ensure the highest standards in contract enforcement and member representation.  "My goal has always been to help the members and the labor movement move forward," she says. "I grew up in Local 400; this is and will always be my union."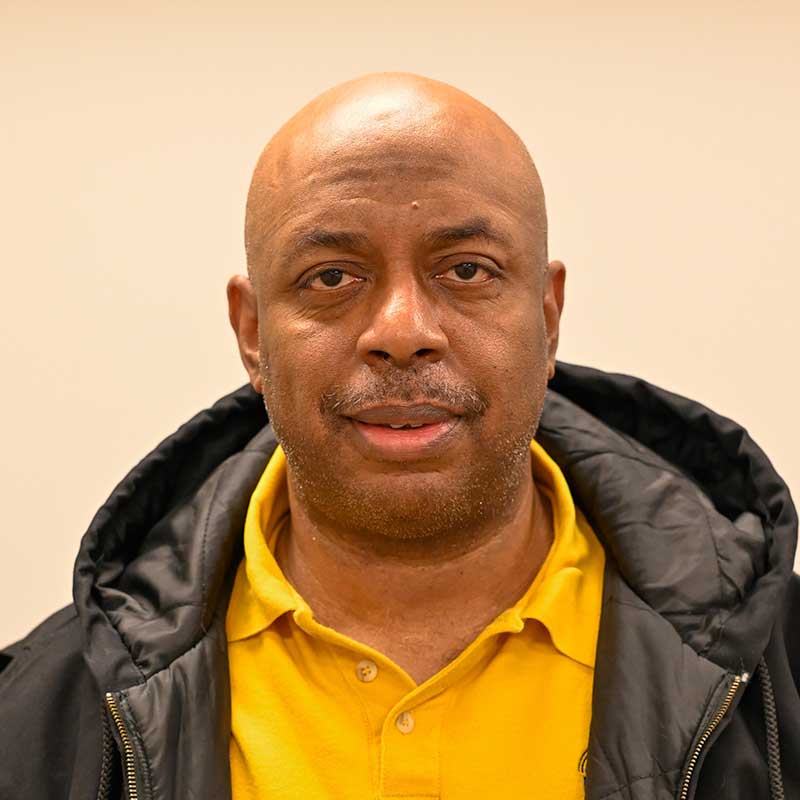 Kevin Belle
Vice President (Boar's Head Provisions, Virginia)
Kevin Belle has been working for Boar's Head for more than ten years, and has served as a chief steward for most of that time. Recently, as a member of the bargaining committee, he worked tirelessly to mobilize his co-workers to negotiate the best contract the plant has seen in its history. Outside of his work with Local 400, he is a member of the Richmond branch of the SCLC,  and serves as a minister to his congregation at Carrying the Cross Ministry. "Being on this board means a lot to me because it gives me the opportunity to learn and bring information back to my coworkers not only from Local leadership but also my union brothers and sisters that serve in different industries," he says.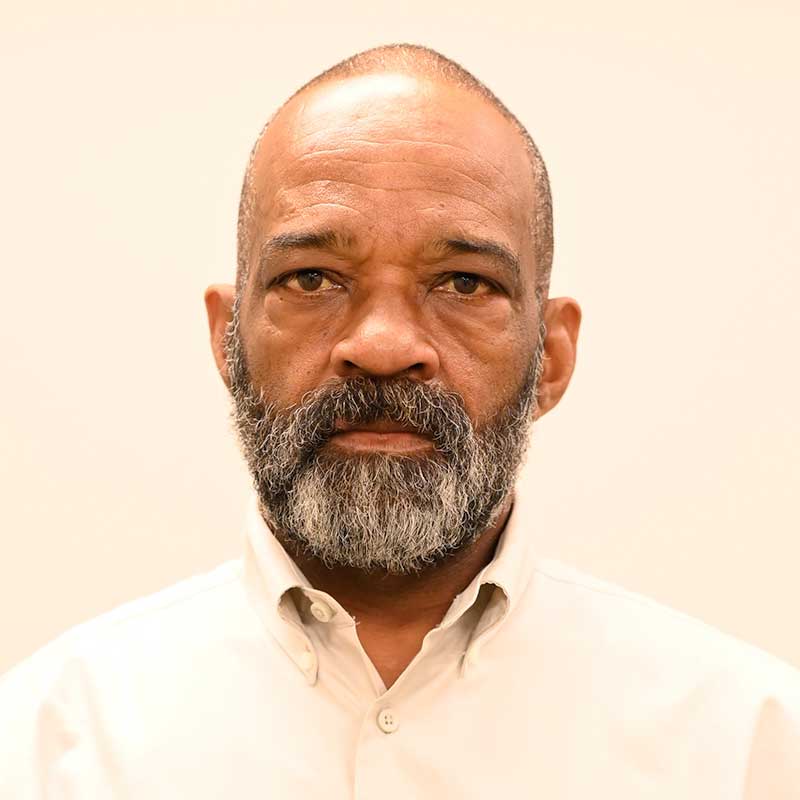 Robert Brown
Vice President, Regional Director, Central/S.E. VA & Kroger Roanoke, VA
Robert Brown became a member of Local 400 in the 1980s, when he was a shop steward at A & P. He became a union SPUR in 2003, when his rep at the time, Heith Fenner, encouraged Robert to come with him on his day off to visit other stores, and he's been here ever since. He joined the Local 400 staff permanently as a representative for the Richmond area in 2005. He finds it a welcome challenge to communicate the value of a union contract to workers, especially young people, and he appreciates the opportunity to "make the best judgement[s] for the membership of Local 400" as a member of its board.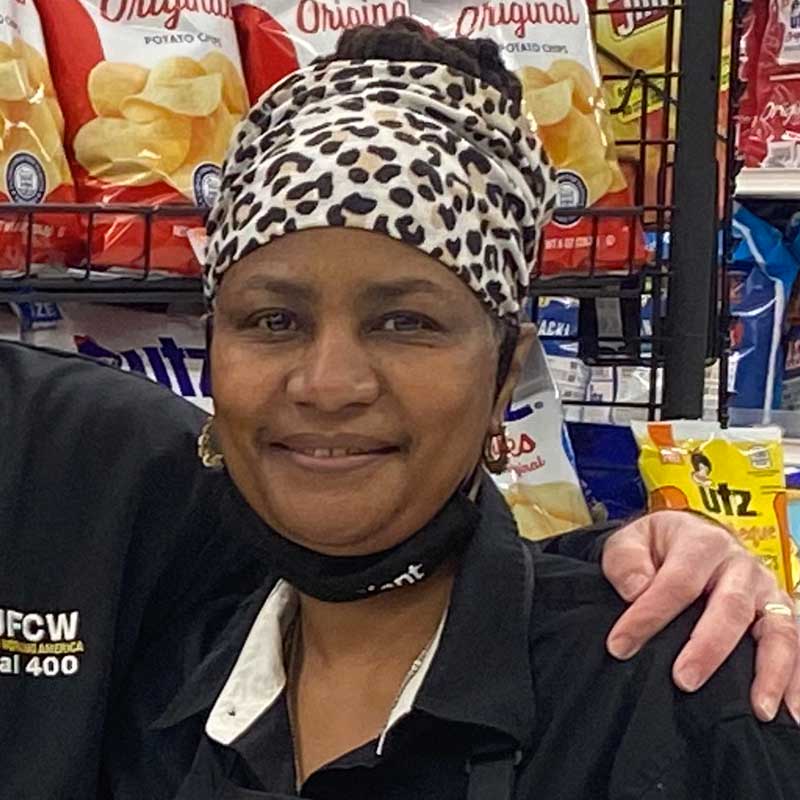 Darlene Butler-Jones
Vice President, Giant Food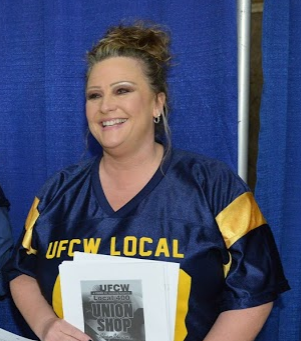 Tami Faulknier
Vice President (Kroger, West Virginia)
A Local 400 member for more than 30 years, Tami Faulknier works as Head Deli Clerk at Kroger #768 in Dunbar, W.Va. She has been a shop steward at this store and her previous one (Kroger #763 in Cross Lanes, W.Va.) for three decades. A third-generation union member on both sides of her family, Tami prides herself on her activism and has served on six Kroger Bargaining Committees over the years. She was a leader in the fight to stop "right to work" legislation in West Virginia, is heavily involved in voter registration and other political action efforts, and regularly volunteers to do whatever is needed. "It's just amazing to be part of something that's bigger than yourself," Tami said. "I've super enjoyed every bit of union activity I've been involved with—it really gets me pumped up. The most important thing we can do is educate future generations about all the sacrifices past generations made that give us the benefits and protections we have today."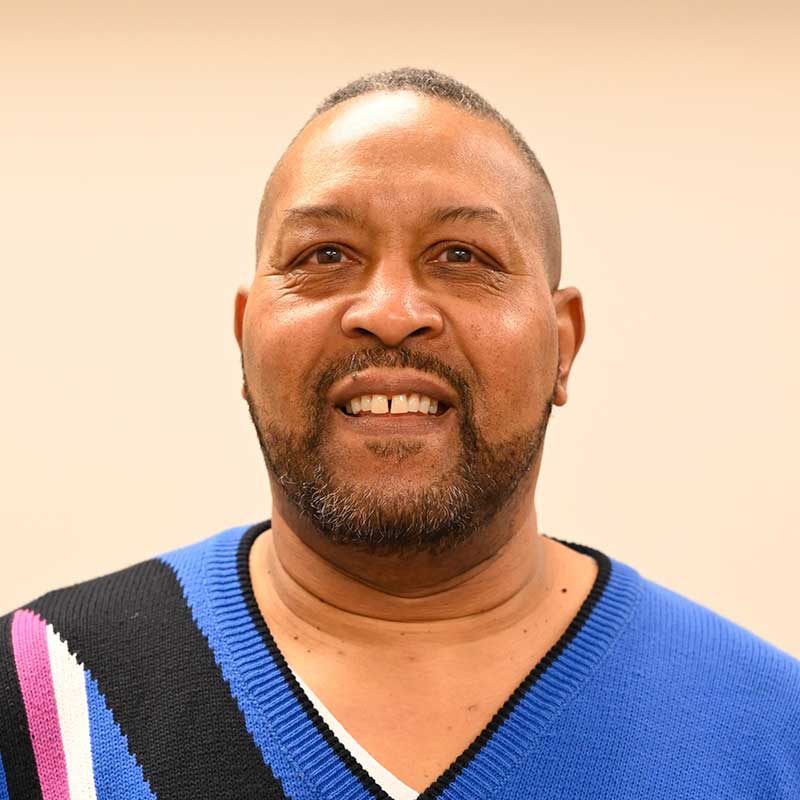 Kevin Freeman
Vice President (Shoppers Food & Pharmacy, Maryland)
A Local 400 member for more than 30 years who works as a meat cutter at Shoppers #2816 in Riverdale, Md., Kevin Freeman has served as a shop steward for the better part of a decade. He is a longtime union activist who serves on bargaining committees, gets involved in pro-worker political campaigns, and works as a special representative for Local 400 pursuing grievances and other matters when needed. "I like talking with members and helping them in any way I can," he said. "That's what drives me — I have compassion for people."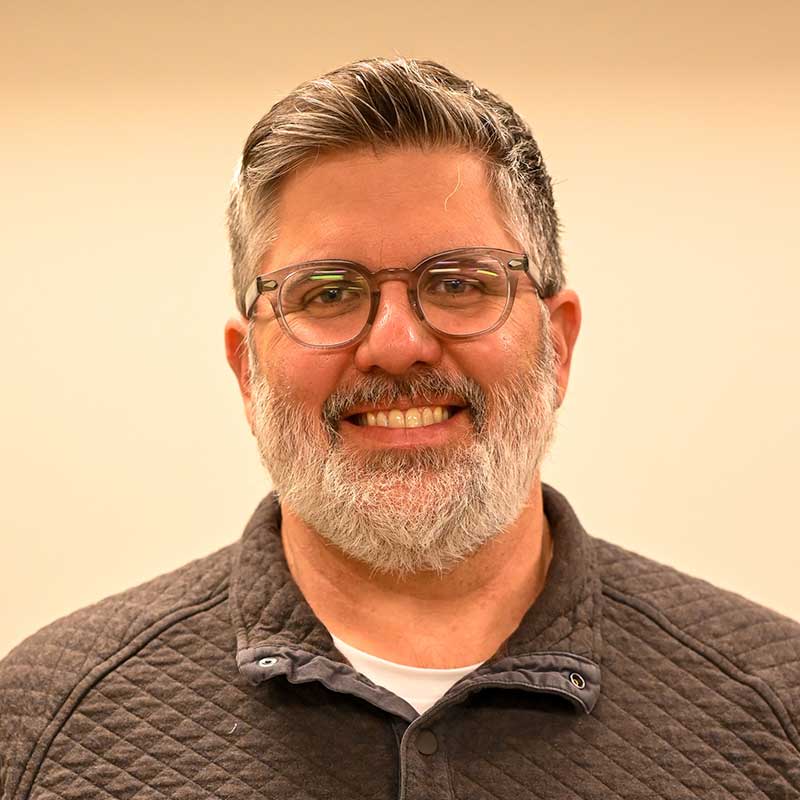 Alan Hanson
Vice President, Organizing Director
Alan Hanson joined Local 400 in 2016 after serving for 10 years as assistant to the organizing director at the UFCW International. Before then, he was a member of the International Brotherhood of Teamsters, working for UPS in the warehouse and as a part-time package car driver. Alan participated in the historic 1997 UPS strike. "At a time of unprecedented corporate greed," he said, "there's only one thing to do: organize, organize, organize!"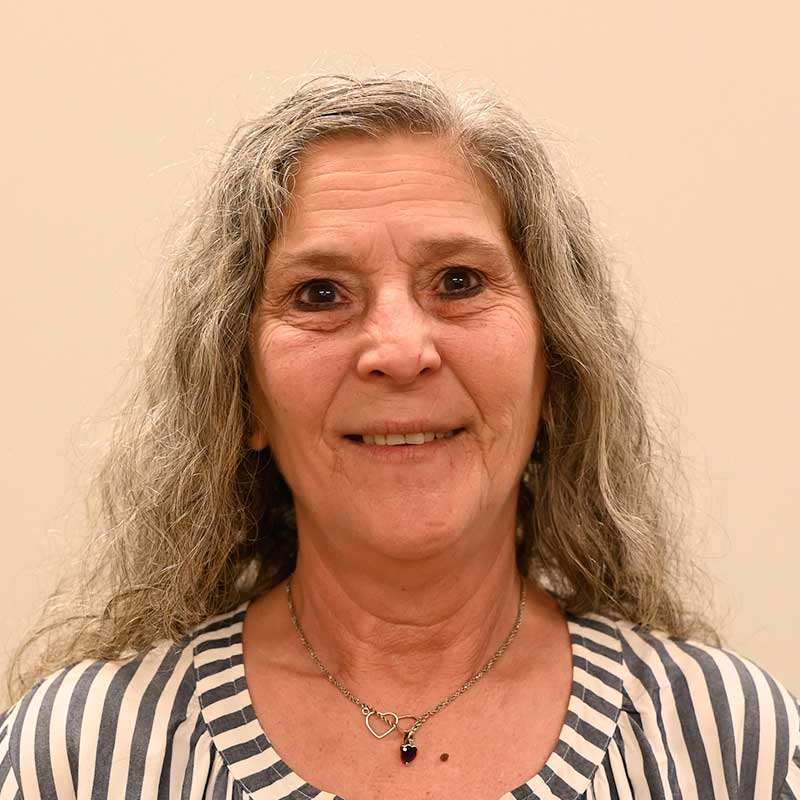 Lisa Honts
Vice President (Kroger, Virginia)
Lisa Honts is a jack-of-all-trades when it comes to the grocery business. For more than 20 years, she has worked at Kroger serving customers in the bakery, deli, and produce departments. She currently works at the customer service counter in Kroger #209 in Roanoke, Va. As a shop steward, she loves to educate people on the contract and looks forward to the monthly Executive Board meetings to catch up with members from the different industries and different geographical areas that Local 400 represents, and to work with them to ensure the Local's growth in its role as a force within the labor movement. In her time with the Local, Honts has participated in the Smithfield and Walmart campaigns and has been a member of the Kroger contract bargaining committee. "The Local 400 executive board is so diverse in terms of geographical areas, industries and experiences that every time we have a meeting I am learning so much from the other members in the room, as well as the leadership," she says. "I am in the environment to share my own experience in order to move our union and membership in the right direction, forward."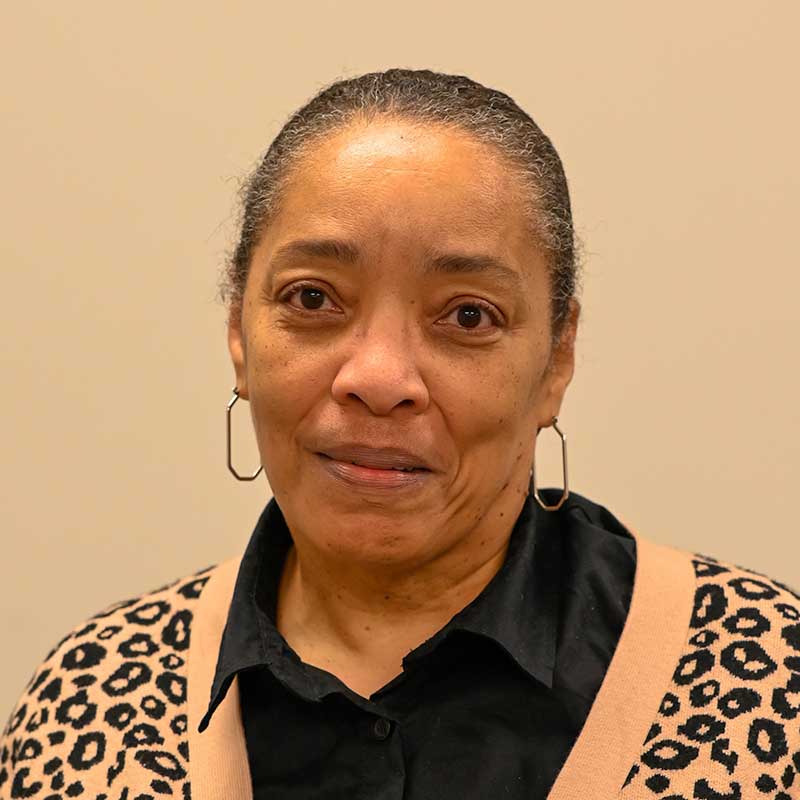 Phyllis Jackson
Vice President (Safeway, Washington, D.C.)
Phyllis Jackson has worked at Safeway since 1996 and has served as an office evening teller, floral department manager, and, currently, as a food clerk. She has also served Local 400's membership as a shop steward since 2000, as well as a member of the Executive Board. Jackson is a big-time community activist; she's been involved in raising money to assist kids in the neighborhood allowing them to participate a field trip or take a vacation. She also serves her community by helping out at So Others Might Eat (SOME), an interfaith, community-based organization in D.C. that offers a comprehensive, holistic approach to caring for homeless and extremely poor citizens in the city.
John Lee
Vice President, Collective Bargaining Director
John Lee's first union job was at age 16 as a member of the Nursing Home and Hospital Employees Union in New Jersey. Working as an orderly in a nursing home he learned the value of hard work and the benefits of union membership. Working his way through school, John received a Bachelor of Arts Degree from Mount St Mary's University in Political Science. After a stint working in corporate America, John became a member of Local 400 when he joined the Annapolis Police Department in 1993. He became a Shop Steward and eventually the Chief Steward. John retired from law enforcement after 20 years of service, and in 2013 joined the staff of Local 400 as a Service Representative. In 2015 he began his transition into bargaining contracts and is currently a Collective Bargaining Representative. "I am honored to help better the lives of the fine members of Local 400 through collectively bargaining better wages, benefits and working conditions."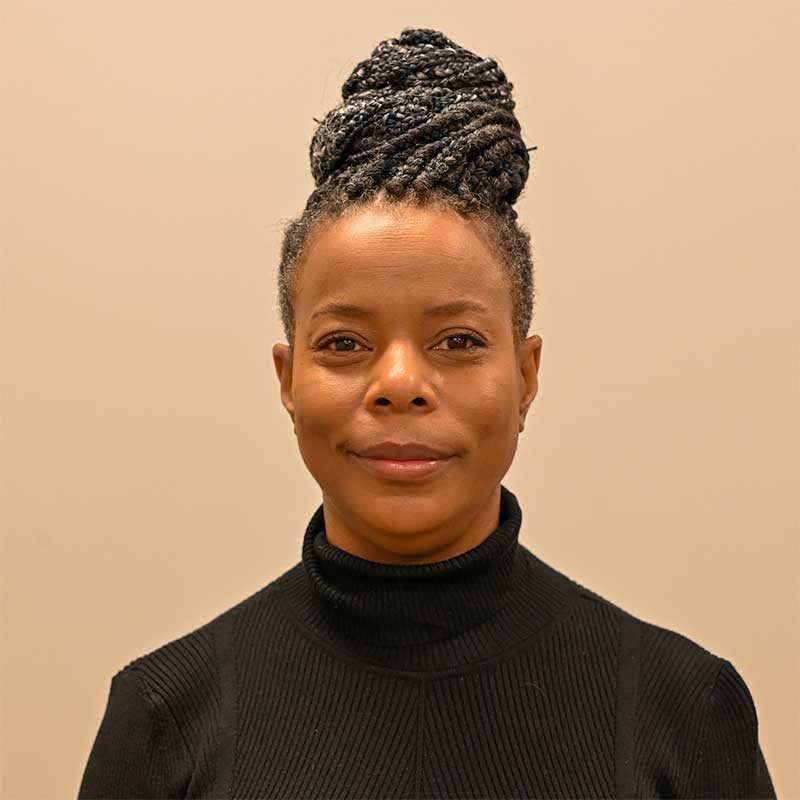 Kimberly Mitchell
Vice President (Macy's, Washington, D.C.)
Kimberly has been a UFCW Local 400 member since 2006 and serves as shop steward at the downtown D.C. Macy's location. When Kimberly isn't working the Bobbi Brown make-up counter, she is standing with her community against corporate greed. Kimberly Mitchell has spoken out with Respect D.C. coalition in their fight against Walmart coming to D.C. neighborhoods. She also has taken part organizing efforts and member servicing in the retail clothing locations represented by Local 400. "I would have never thought at the beginning of this journey that I would have been asked to represent my fellow members on the executive board so I could be their voice and have a say in a vote for their concerns that God knew," said Mitchell. "It's a pleasure and honor to serve the great members of this local union."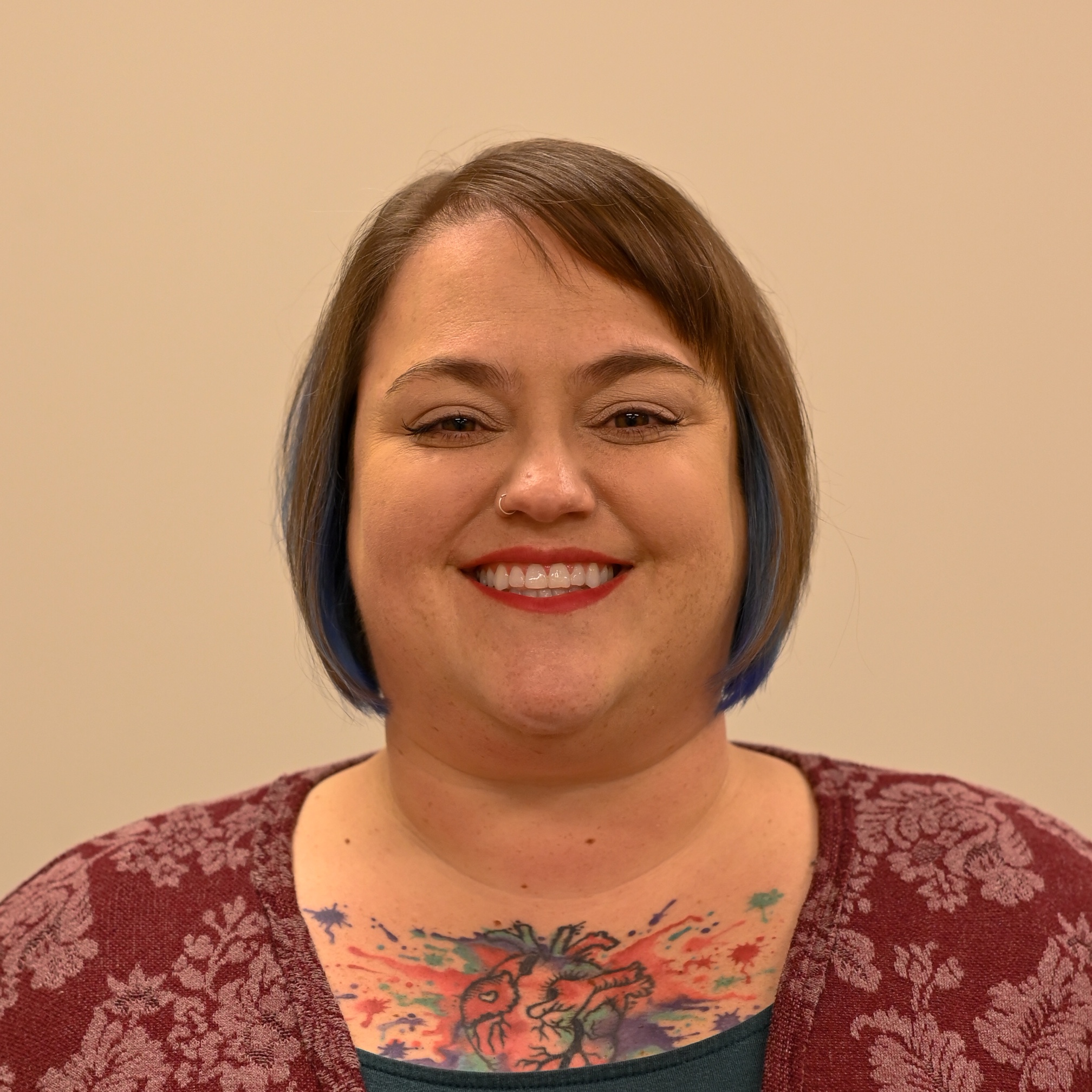 Kayla Mock
Vice President, Political Representative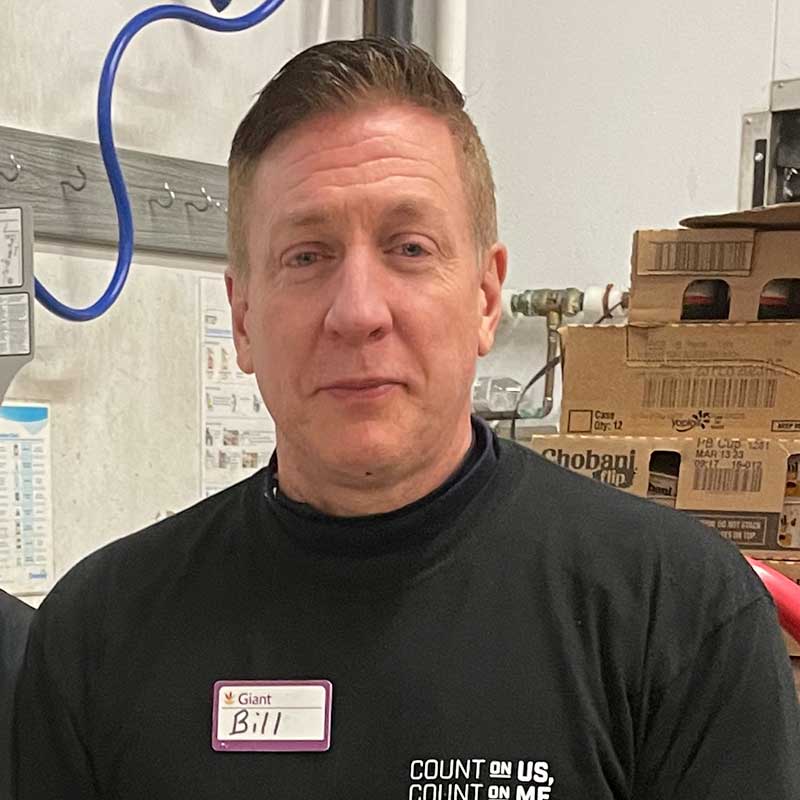 Billy Osborn
Vice President, Giant Food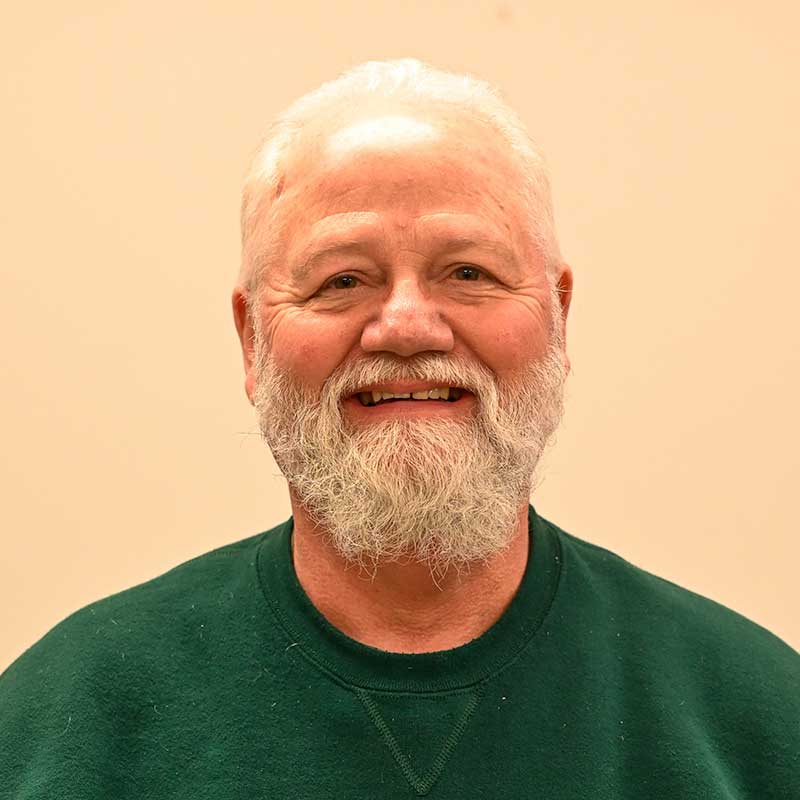 David Payne
Vice President (Giant Food, Virginia)
Isolina Pistolessi
Vice President (Kaiser Permanente, Virginia)
Isolina ("Izzy") Pistolessi works as a nurse at Kaiser's Falls Church Care Center, but she has done so much more. On the job, she is a mentor to other nurses, conducts outreach to the community, promotes public health, educates and cares for patients, and serves as a Local 400 shop steward. Off the job, she is a volunteer and leader with the National Association of Hispanic Nurses, a member of the Medical Reserve Corps, and a union activist. In 2016, she was presented with Kaiser's National Extraordinary Nurse Award. She was only the second nurse from Kaiser's Mid-Atlantic Region to receive this recognition.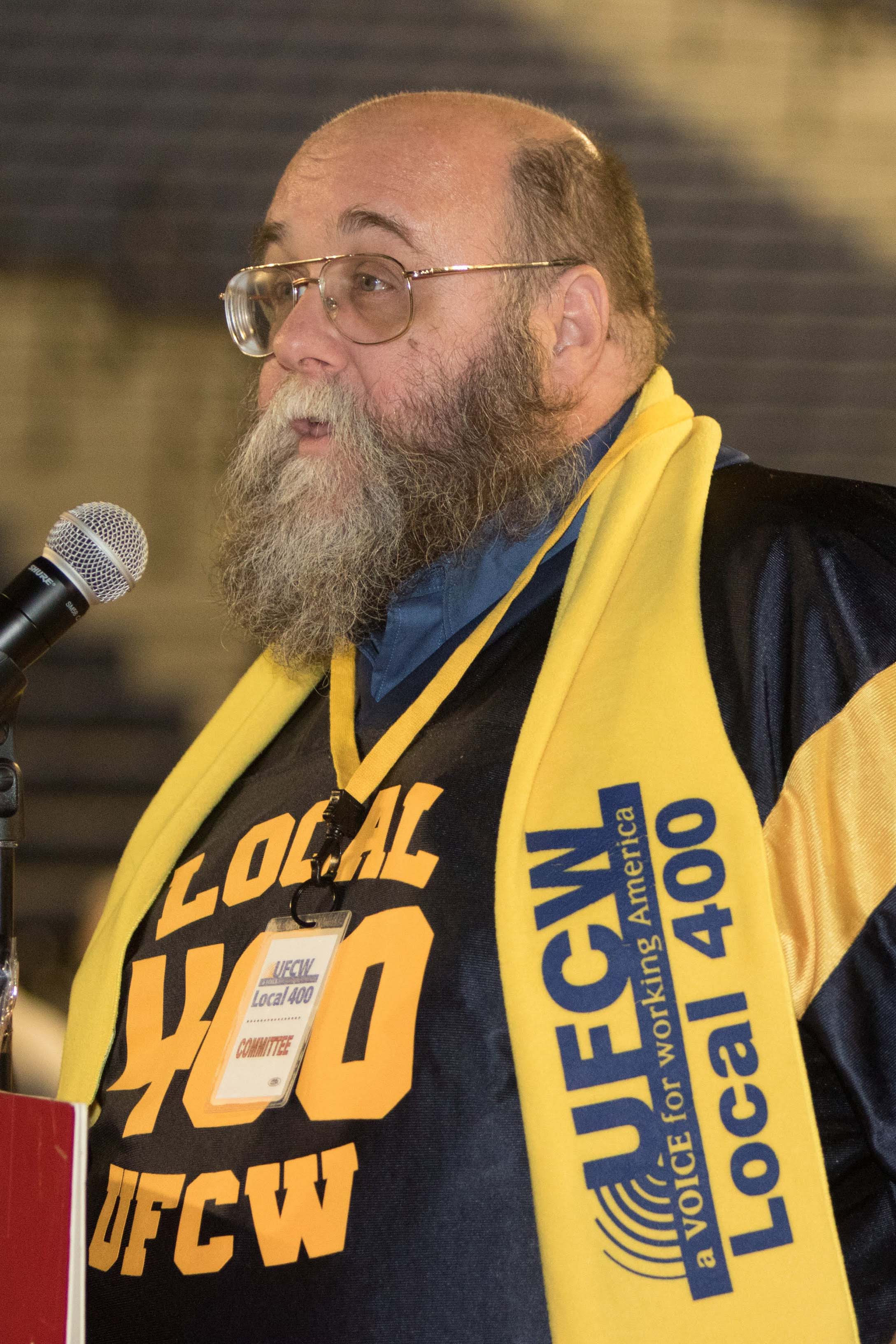 Paul Rickey
Vice President (Safeway, Virginia)
Tom Rogers
Vice President, Northern Virginia Representative
Tom Rogers started his career at Giant in 1978 as a utility clerk and within a few weeks he was promoted to produce clerk. Not long after, Rogers was appointed shop steward at his store. As an active Local 400 member, Roger's has had a hand in strengthening our union in several different capacities–from attending rallies and informational picket lines, to campaign organizing, to helping out his union brothers and sisters on strike or raising money for Leukemia Lymphoma Cancer Society Research. In 2005, Rogers joined the Local 400 staff as a Northern Virginia representative. Rogers' role as a representative involves servicing Safeway, Giant, Shoppers Food and BestWay by signing up new members, and making sure that their contract is properly enforced by investigating grievances and seeing them through the review process. "Throughout my journey I have seen what positive change can be made when you have Local 400 on your side and solidarity supporting you, and it's my honor to continue to serve the membership as I have for the past 15 or so years on the executive board," he says.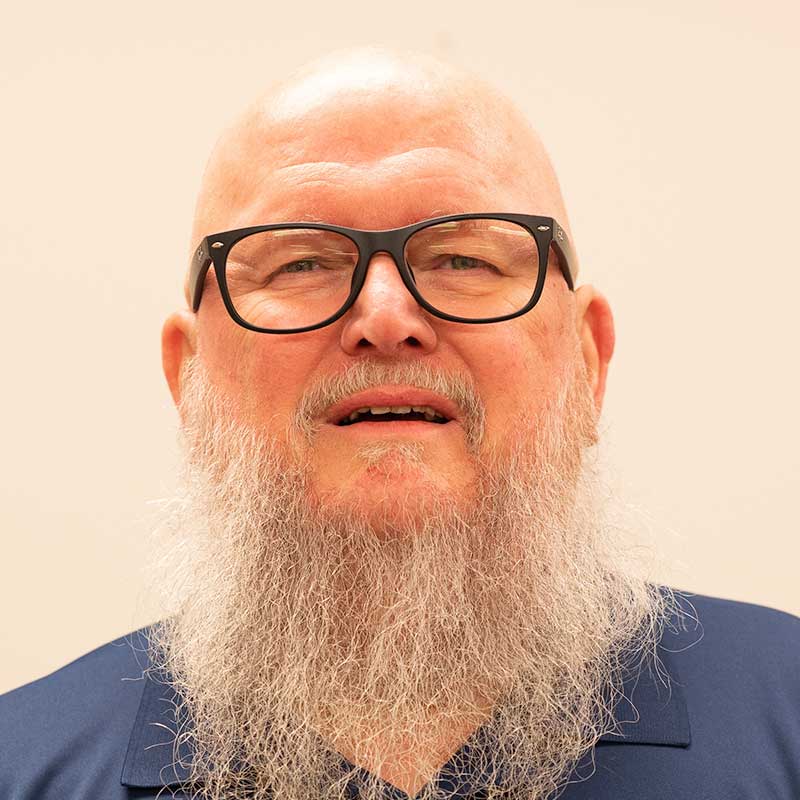 Gary Southall
Vice President, Regional Director, WV/OH/KY
Before joining the Local 400 staff as a union representative, Gary Southall worked at Kroger in Jackson County, West Virginia for more than 40 years, beginning at the age of 16. He was an outstanding member activist and shop steward who has gone on to become one of our longest-serving representatives.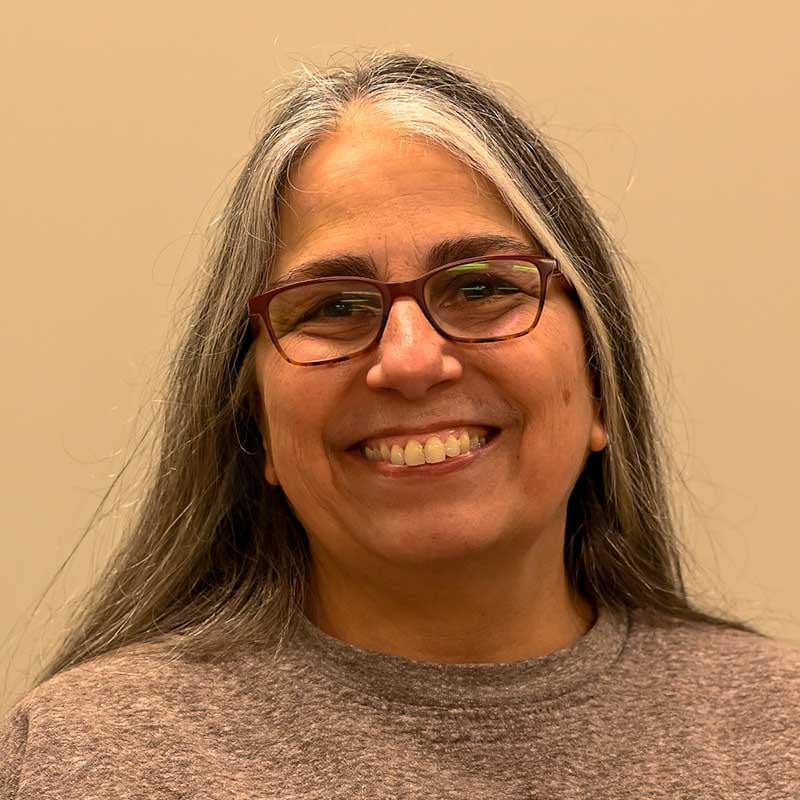 Jane St. Louis
Vice President (Safeway, Maryland)
Jane St. Louis has worked at Safeway in Damascus, Maryland for more than 26 years, serving currently as File Maintenance Clerk and shop steward. She was a member of the Giant & Safeway Bargaining Advisory Committees in 2013 and 2016. In addition to her leadership in her union, Jane is an active member of the community as a longtime member of the Damascus American Legion Ladies Auxiliary Post 171 — in fact, she was named 2019 Auxiliary Member of the Year. "I serve because I am committed to our members and community," she said. "This opportunity allows me to expand on my passion for public service."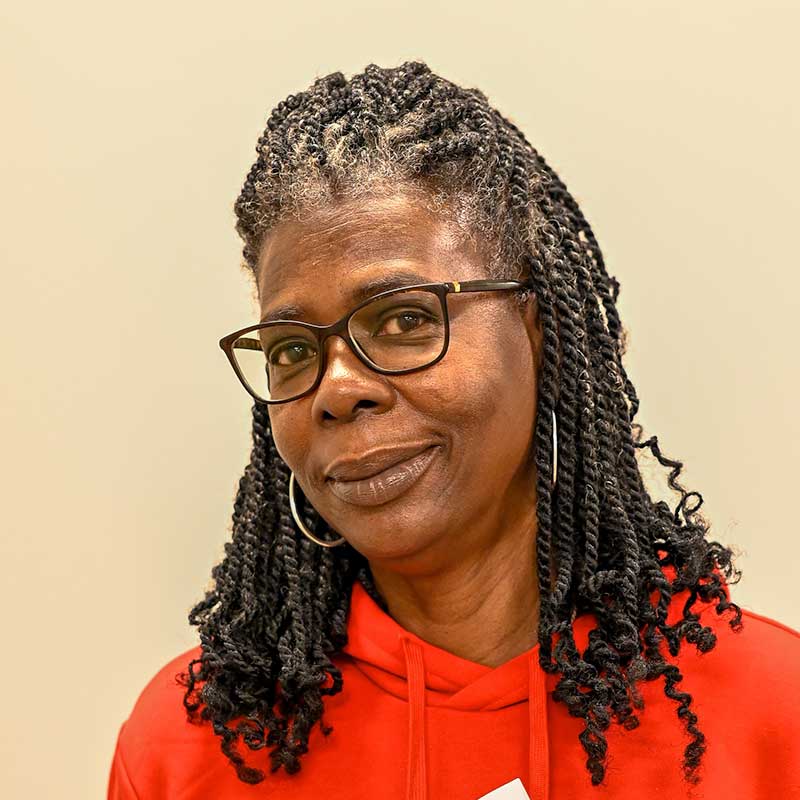 Mary Vines-Smith
Vice President (Tyson Foods, Virginia)
Mary Vines-Smith has been working at Tyson Foods in southern Virginia for more than 30 years and has served as shop steward for most of that time. She has held various roles at Tyson Foods, including Day Shift Manifester, lead person on the night shift and now Parts Room Attendant. Vines-Smith is a member of both the NAACP and SCLC Richmond chapters and she participated in March on Washington commemorating the 30th anniversary of Dr. Martin Luther King's protest by the same name. As a member of the Executive Board, Vines-Smith is grateful to learn from other members from different industries and understand their struggles so she can take them back to her coworkers and push the message that "we are not alone." "I have seen how important it is to have a union in the workplace," she says, "to always have someone who's got your back, and with a board like this–that puts the membership first–we can't go wrong."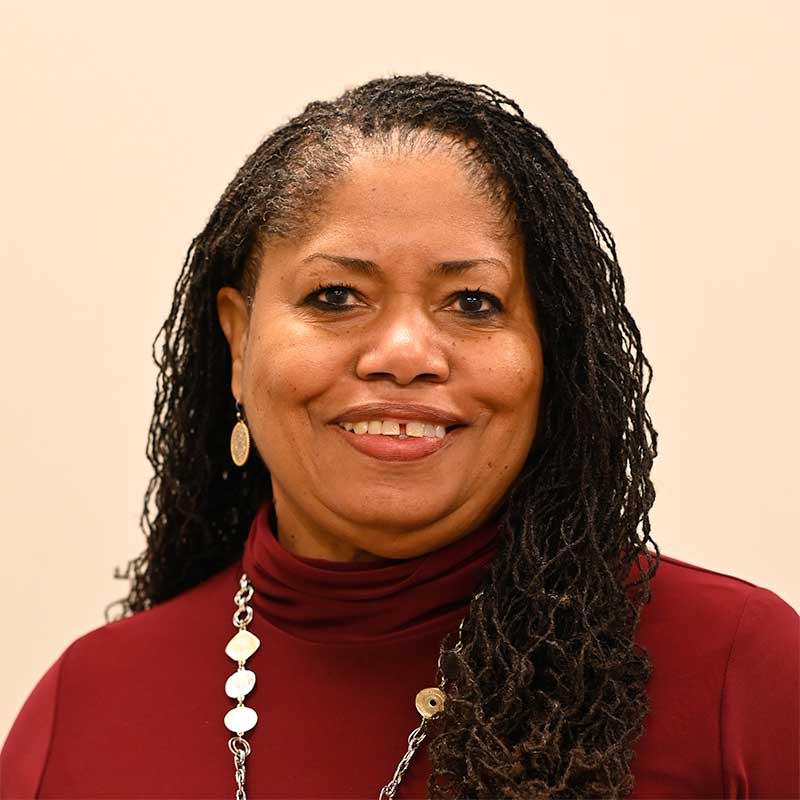 Donna Waddell
Vice President, Regional Director, Plants & Central & Southern VA
Before coming on staff at Local 400, Donna worked as a quality auditor for one of the largest Textile companies in the United States: Dan River Mills Inc. in Danville, Virginia. Donna was the chief steward in her Department for 18 years. Seven of those years were with Textile Workers Union Local 248 before they merged with UFCW Local 400 in 1995.
Donna is an active member of the community in several organizations, including the Danville local chapter of the Southern Christian Leadership Conference (SCLC) and the Pittsylvania County NAACP, where she served as the Freedom Fund Chair for several years. Donna is also an elected member At-Large for the Virginia State Conference of the NAACP and serves on the National Board of Directors for the SCLC. Donna is the Vice President of Faces of Our Children, where she oversees the headquarters in Danville. Donna is also a member of the UFCW Minority Coalition.
At Local 400, in addition to her role as Vice President, she serves as Regional Director for Plants & Central & Southern VA. Before her current role, Donna served briefly as the Representative for Southern Maryland. Donna loves God and enjoys singing, cooking, and planning events. Her motto is "LOVE is an action word!"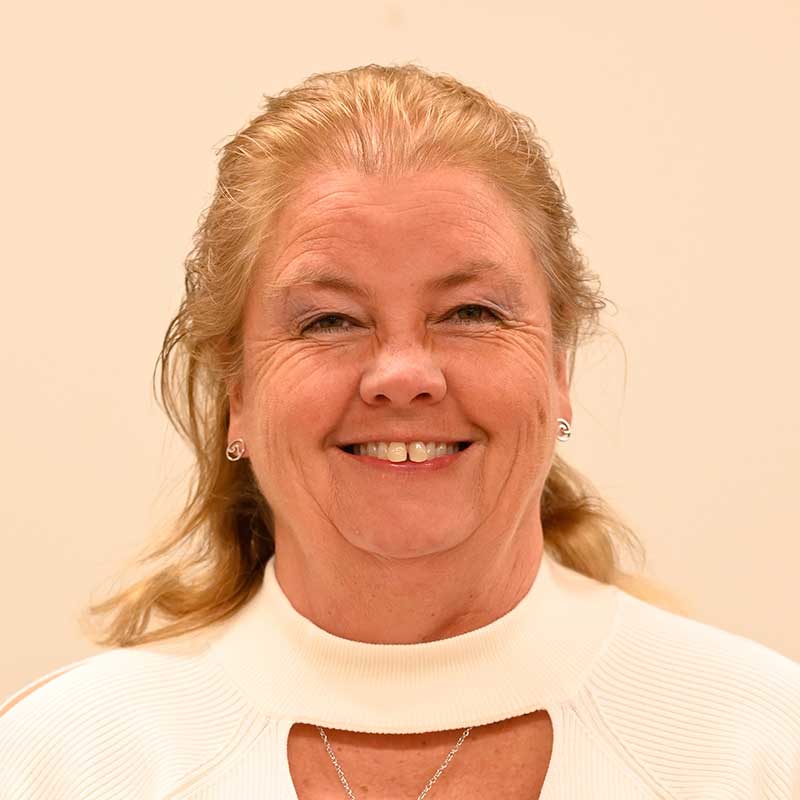 Janet Wainwright
Vice President (Kroger, Virginia)
Janet Wainwright is a meat cutter at Kroger in Yorktown, Va. and serves as shop steward. Janet is an outstanding activist and is not afraid to speak up for her coworkers. Throughout the COVID-19 pandemic, Janet appeared in numerous media outlets as a tireless and outspoken advocate for her fellow union members.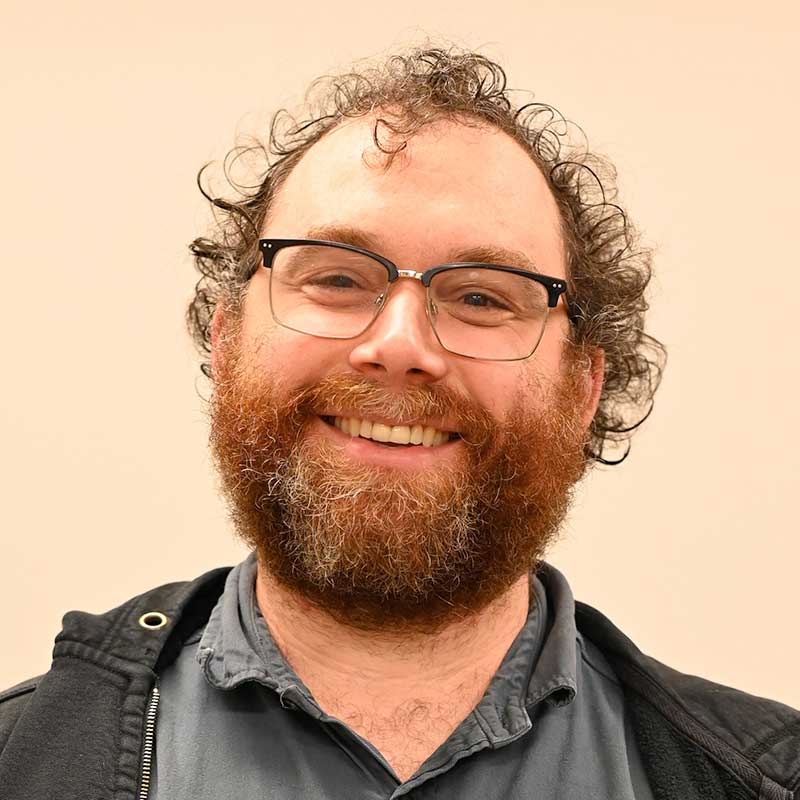 Mike Wilson
Vice President, Executive Assistant to the President
Originally from Upstate New York, Mike started with UFCW as a courtesy clerk and Local 1 member at P&C Foods, a Penn Traffic banner in Manlius, NY, while in high school. After moving to the DC area for school, he helped win a living wage for workers at Georgetown University before starting work at SEIU Local 500 in Montgomery County as an organizer. After winning several NLRB elections with Local 500, he moved to DC Jobs with Justice, working closely with Local 400 on the OUR Walmart campaign, eventually moving to work for the international and then Local 400 in 2014.
Since coming to Local 400 Mike has helped lead several campaigns, including the successful push to stop Giant Food from selling several stores in 2016, several bargaining campaigns with Kroger, Giant, Safeway, and Shoppers, and helping secure the first presidential campaign union contract with Bernie 2020.
As Executive Assistant to the President, Mike helps direct the work of all departments at the Local with the goals of empowering members, growing the Local and the labor movement, and keeping Local 400 positioned as a national leader among progressive, organizing focused trade unions.