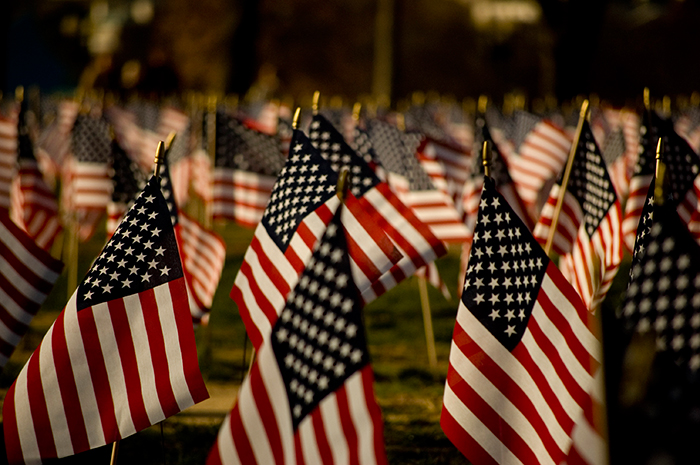 Local 400 members in Virginia—and all the commonwealth's working families—have much at stake in the Tuesday, November 7th elections for governor, lieutenant governor, attorney general and the House of Delegates.
The Local 400-led Fight for $15 in Richmond has been blocked until now by anti-worker members of the General Assembly, but if opponents of the $15/hour minimum wage are defeated and control of the House shifts to pro-worker forces, victory will be within reach.
Another vitally important issue is whether Medicaid will be expanded—just as Maryland, the District of Columbia and West Virginia have done—to cover 400,000 uninsured Virginians living between 100 percent and 138 percent of the poverty level.
In all the key races, the choices could not be more clear. Local 400 recommends Lt. Gov. Ralph Northam for governor, Justin Fairfax for lieutenant governor, and Attorney General Mark Herring for re-election in the statewide contests.
"Ralph Northam will be on our side as governor, just as he has been throughout his career as a state senator and lieutenant governor," said Local 400 President Mark P. Federici. "He'll fight for higher wages and better jobs, expand Medicaid, and look out for the interest of working families. By contrast, his opponent is a longtime lobbyist who's made millions representing corporate, anti-worker interests—and who would continue to do their bidding in Richmond."
Northam is a veteran Army doctor, pediatric neurologist, and volunteer medical director for a pediatric hospice care facility who moved into public service a decade ago with a focus on improving Virginian's health and economy. His opponent, Ed Gillespie, has represented companies like the corrupt Enron and Bank of America, which sold defective mortgages that contributed to the 2008 financial crisis.
In addition to wages and health, another key issue in this campaign is redistricting. Today, Virginia is carved into congressional and state legislative districts that minimize the votes of workers and people of color, and rig the outcome in favor of anti-worker forces. If pro-worker forces can keep the governorship and take control of the General Assembly, Virginia can have fair representation again, one that reflects the true will of the commonwealth's voters.
"I urge our members to volunteer in our efforts to go door to door and operate phone banks, as we spread the word about how much this election matters to Virginia's working families," Federici said. "And above all, please vote on November 7th."
VOTE TUESDAY, NOVEMBER 7TH!
Recommended Candidates
Governor
Ralph Northam
Lieutenant Governor
Justin Fairfax
Attorney General
Mark Herring
Virginia House of Delegates
2nd–Jennifer Foy
12th–Chris Hurst
13th–Danica Roem
21st–Kelly Fowler
31st–Elizabeth Guzman
32nd–David Reid
34th–Kathleen Murphy
42nd–Kathy Tran
50th–Lee Carter
51st–Hala Ayala
67th–Karrie Delaney
87th–John Bell
93rd–Mike Mullin
94th–Shelly Simonds
100th–Willie Randall
How Candidates Are  Recommended
Local 400 recommends candidates for office only after an exhaustive process of getting to know them, analyzing their records, and reviewing their positions on issues impacting our members' lives. These issues include jobs, the economy, workers' rights, health care, retirement security, workers' compensation and education. We recommend those candidates judged to have your best interests in mind.
In Virginia, we:
Review the voting records of incumbents on labor issues.
Participate in the AFL-CIO interview process and schedule one-on-one interviews between Local 400 and many of the candidates.
Discuss with other union members and leaders the interviews and the written questionnaires candidates submit.
Make recommendations to the executive boards of the relevant area labor councils.
Participate in state AFL-CIO meetings, where delegates from Local 400 and other unions vote to give labor's recommendation to a limited number of candidates.
After acceptance, these recommendations are communicated to Local 400 members.
Please note that for offices not listed above, Local 400 has made no recommendation.
Polls will be open from 6:00 a.m. – 7:00 p.m. If you cannot cast your ballot on election day, please apply for an absentee ballot no later than 5:00 p.m., October 31st by visiting the Virginia Department of Elections website.