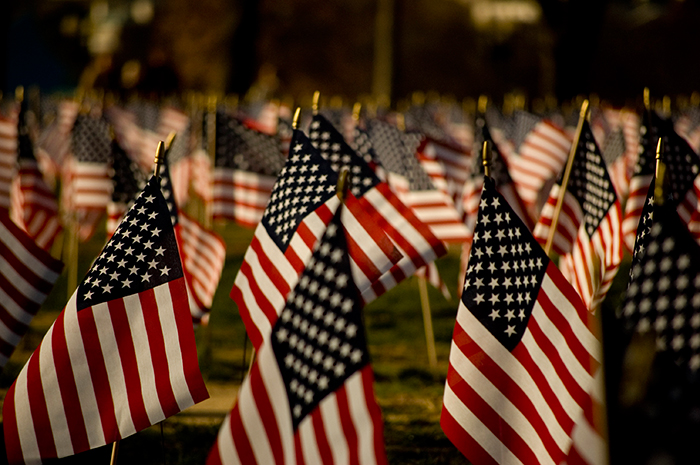 Election Day is Tuesday, November 6, 2018. This is one of the most important elections in recent history. Make sure your voice is heard and make a plan to vote!
Your vote is a personal decision. As your union, it is our job to recommend candidates who share our values and will fight to make a better life for our union family. We have endorsed the following candidates for office because we believe they will fight on behalf of our members and all working families.
Find Your Polling Place
Visit Vote.org to find your polling place and learn everything you need to vote on Tuesday, November 6, 2018.
How Candidates Are  Recommended
Local 400 recommends candidates for office only after an exhaustive process of getting to know them, analyzing their records, and reviewing their positions on issues impacting our members' lives. These issues include jobs, the economy, workers' rights, health care, retirement security, workers' compensation and education. We recommend those candidates judged to have your best interests in mind.
In order to decide on a candidate to endorse, we:
Review the voting records of incumbents on labor issues.
Participate in the AFL-CIO interview process and schedule one-on-one interviews between Local 400 and many of the candidates.
Discuss with other union members and leaders the interviews and the written questionnaires candidates submit.
Make recommendations to the executive boards of the relevant area labor councils.
Participate in state AFL-CIO meetings, where delegates from Local 400 and other unions vote to give labor's recommendation to a limited number of candidates.
After acceptance, these recommendations are communicated to Local 400 members.
2018 UFCW Local 400 Voter Guide
DISTRICT OF COLUMBIA
Delegate to the U.S. House of Representatives
Eleanor Holmes Norton
Mayor
Muriel Bowser
Attorney General
Karl Racine
City Council
At-Lg. Elissa Silverman
1st       Brianne Nadeau
MARYLAND
Governor/Lieutenant Governor
Ben Jealous/Susan Turnbull
Comptroller
Peter Franchot
Attorney General
Brian E. Frosh
U.S. Senate
Ben Cardin
U.S. House of Representatives
3rd      John Sarbanes
4th      Anthony Brown
5th      Steny H. Hoyer
8th      Jamie Raskin
State Senate
14th    Craig Zucker
15th    Brian Feldman
16th    Susan Lee
18th    Jeff Waldstreicher
19th    Ben Kramer
20th    Will Smith
21st     Jim Rosapepe
22nd   Paul Pinsky
23rd    Douglas J. J. Peters
24th    Joanne Benson
25th    Melony Griffith
26th    Obie Patterson
27th    Thomas V. Mike Miller, Jr.
28th    Arthur Ellis
39th    Nancy King
47th    Malcolm Augustine
House of Delegates
14th
Anne Kaiser
Eric Luedtke
Pamela Queen
15th
David Fraser-Hidalgo
Kathleen Dumais
Lily Qi
16th
Ariana Kelly
Marc Korman
17th
Jim Gilchrist
Julie Palakovich Carr
Kumar P. Barve
18th
Al Carr
Emily Shetty
Jared Solomon
19th
Bonnie Cullison
Charlotte Crutchfield
Vaughn Stewart
20th
David Moon
Jheanelle Wilkins
Lorig Charkoudian
21st
Joseline Peña-Melnyk
Ben Barnes
Mary Lehman
22nd
Alonzo Washington
Tawanna Gaines
Anne Healey
23A
Geraldine Valentino-Smith
23B
Ron Watson
Marvin E. Holmes, Jr.
24th
Jazz Lewis
Erek L. Barron
Andrea Fletcher Harrison
25th
Darryl Barnes
Dereck Davis
Nick Charles
26th
Kris Valderrama
Veronica Turner
Jay Walker
27A
Susie Proctor
27B
Michael Jackson
27C
Jason Fowler
28th
Debra Davis
Edith J. Patterson
CT Wilson
39th
Lesley J. Lopez
Gabriel Acevero
Kirill Reznik
40th
Melissa Wells
47A
Diana M. Fennell
Julian Ivey
47B
Wanika Fisher
Montgomery County Executive
Marc Elrich
Montgomery County Council
At-Lg.  Will Jawando
4th      Nancy Navarro
5th      Tom Hucker
Montgomery County State's Attorney
John McCarthy
Prince George's County Council
1st       Tom Dernoga
2nd     Deni Taveras
5th      Jolene Ivey
9th      Sydney Harrison
Prince George's County States Attorney
Aisha Braveboy
VIRGINIA
U.S. Senate
Tim Kaine
U.S. House of Representatives
1st       Vangie Williams
2nd     Elaine Luria
4th      Donald McEachin
5th      Leslie Cockburn
7th      Abigail Spanberger
8th      Donald S. Beyer Jr.
10th    Jennifer T. Wexton
11th    Gerald Connolly
WEST VIRGINIA
U.S. Senate
Joe Manchin
U.S. House Of Representatives
1st       No Endorsement
2nd     Talley Sergent
3rd      Richard Ojeda
State Senate
2nd     Denny Longwell
3rd      James Leach
4th      Brian Prim
5th      Mike Woelfel
6th      Charles Sammons
7th      Ron Stollings
8th      Richard Lindsay
10th    Stephen Baldwin
11th    Bill Hamilton
12th    Mike Romano
13th    Bob Beach
14th    Stephanie Zucker
17th    Terrell Ellis
State House Of Delegates
7th
Lissa Lucas
8th
David Bland
9th
Jim Marion
10th
Andy Daniel
J.Morgan Leach
Harry Deitzler
12th
Missy Morris
13th
Dem Scott Brewer
14th
Brianne Solomon
16th
Sean Hornbuckle
Matt Spurlock
Vera Miller
17th
Chad Lovejoy
Matthew Rohrbach
18th
Karen Nance
19th
Ken Hicks
Robert Thompson
21st
Phylis White
22nd
Gary Mccallister
Zack Maynard
23rd
Rodney Miller
24th
Ralph Rodighiero
Timothy Tomblin
26th
Ed Evans
29th
Rick Moye
31st
Richard "Rick" Snuffer Ll
32nd
Margaret Anne Staggers
Mell Kessler
Luke Lively
33rd
David A Walker
34th
Brent Boggs
35th
Andrew Byrd
Renate Pore
James Robinette
Doug Skaff Jr.
36th
Larry Rowe
Andrew Robinson
Amanda Estep-Burton
37th
Mike Pushkin
38th
Tom Tull
39th
David "Woody" Holmes
40th
Melissa Huffman
47th
Frank "Ed" Larry
51st
Barbara Fleischauer
Evan Hanson
Rodney Pyles
Danielle Walker
John Williams
52nd
Gary Knotts
53rd
Cory Chase