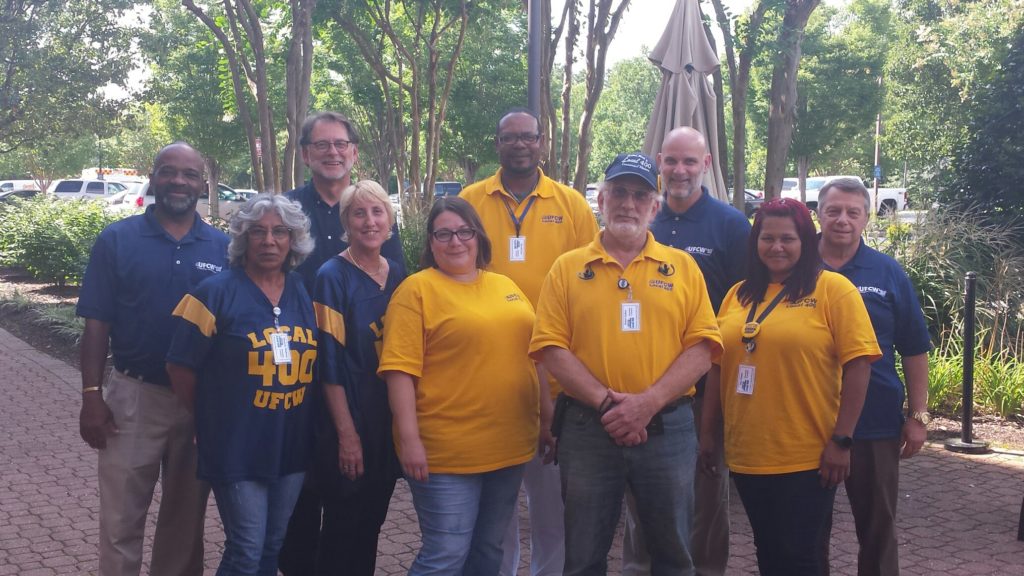 Negotiations with Kroger on our next union contract are still ongoing. We agreed to extend our current contract until August 16, 2018. All of the protections and benefits of your current union contract remain in effect.
We will not be rushed into a bad deal. Our goal remains to negotiate a fair contract with better wages, affordable healthcare and respect for our union.
Sign Up for Text Alerts
As negotiations proceed forward, we will continue to keep you informed every step of the way. Sign up for text alerts to ensure you never miss an update.
To sign up, text Richmond to 698-329. 
Your wireless provider's message and data rates may apply. You may opt out any time by texting STOP to 698329.