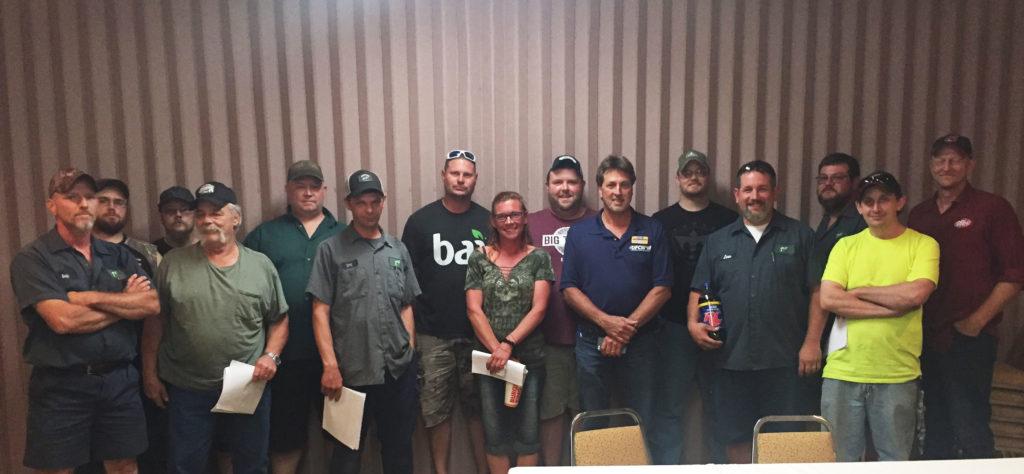 Local 400 members working at the Dr. Pepper plants in Fairmont, West Virginia, and Belpre, Ohio, recently ratified a new union contract that includes the largest wage increases since the facility was organized.
Warehouse workers will receive as much as $3.50/hour more over the four year term of the contract, while drivers and others who are paid by the case or by the mile will also receive large pay hikes. All workers will have a slight reduction in out-of-pocket costs for health insurance in 2019 and the employer has agreed to a 100% match into the 401(k) plan.
"We gained on everything," said Rod Plauger, a bulk delivery driver and shop steward who organized the plant approximately 20 years ago and served on the bargaining committee. "This gave us more than we ever have.  We got everything we asked for.
"This round of bargaining was a lot calmer than the way things used to go," he said. "In the past, the company would never give us a penny. The company was doing a changeover with new ownership and that might have played a part."
Still, the road to a contract was not smooth. In fact, the members rejected the company's first contract offer.
"Our members are strong-willed," Rod said. "It was surprising to a lot of people that the first offer was rejected. We were prepared for anything, even a strike. But when we went back to the company, they moved some money around until everybody was satisfied.
"I was very impressed with the way negotiations were handled on our side, and the result speaks for itself," he added.