Kroger members in Norfolk are at risk of losing their jobs, their healthcare, and their retirement benefits. We need your help to save their jobs!
We have gathered signatures on a petition from Kroger associates, customers and community supporters calling on Kroger to meet with us
On Tuesday, June 12th, we're going to Kroger's corporate office in Roanoke to deliver our petition straight to Jerry Clontz, President of the Kroger Mid-Atlantic Division.
Join us!
Rally for a #BetterKroger
Tuesday, June 12, 2018
1:30 p.m. – 3:00 p.m.
First Wesleyan Church
3706 Peters Creek Rd, Roanoke, VA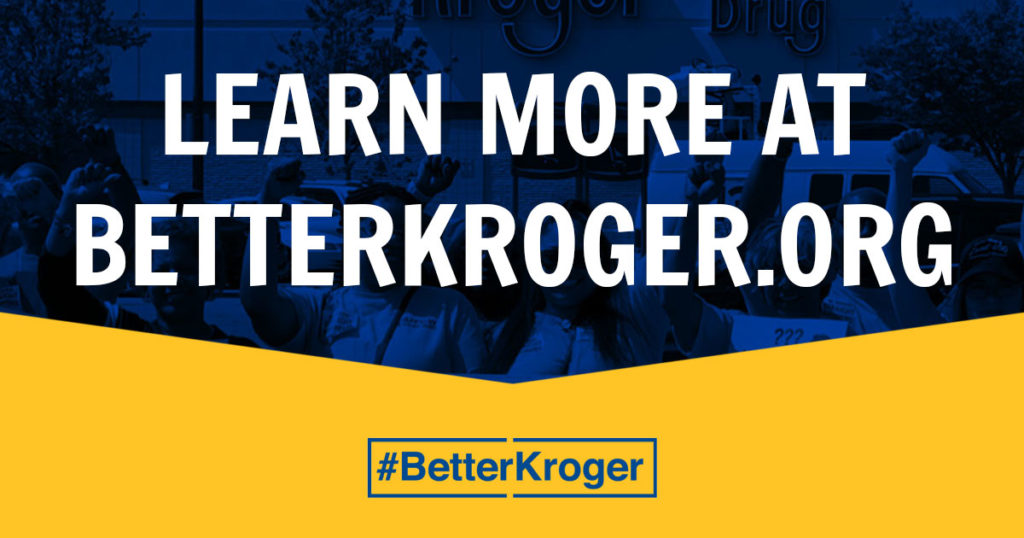 Learn more at www.BetterKroger.org