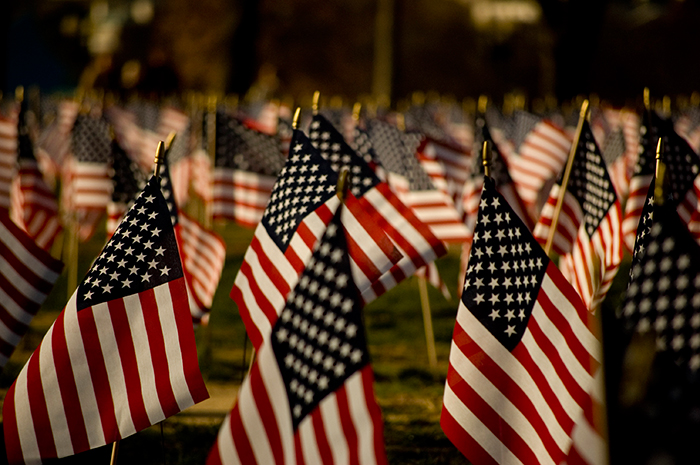 On April 1, Local 400 will host a FREE workshop on how to apply for U.S. citizenship.
FREE Workshop: How to Apply for U.S. Citizenship
April 1, 2017
9:00 a.m. to 4:00 p.m.
Community Mennonite Church, 110 S High St, Harrisonburg, VA 22801
An estimated 8.8 million permanent residents living in the United States are eligible for citizenship, but too many of these hardworking men and women don't know how to apply or lack the resources to do so.
All across the country, UFCW Locals are leaders in efforts to register new voters and educate workers about their voting rights and the democratic process. We're proud to help guide those eligible for citizenship through the process so they can become fully participating members in our democracy.
There are many benefits to citizenship. As a U.S. citizen, you can:
vote in all local, state and national elections
bring your spouse or minor children to the U.S. without delay, or bring adult children and siblings within 3 to 10 years
travel freely and visit family abroad
apply for certain federal jobs
To be eligible you must:
Have been a Legal Permanent Resident for 5 years, or 3 years if married to a U.S. citizen.
Have NO problems with the law.
Speak, write and read Basic English.
What to bring to the free workshop on April 1:
Your Permanent Resident Card (Green Card). Drivers License or any other Photo ID
Social Security Card
List of home addresses for the past 5 years and the dates which you lived at that address
List of employer names and addresses for the past 5 years and the dates you worked for that employer
Dates you have been outside of the U.S. for the past 5 years, and the countries you traveled to
Bring your passport, itineraries, tickets, etc. for all trips made outside of the U.S.
Complete names, dates of birth, addresses and A#s (green cards) for all your children, and your most recent tax return
A money order for $725.00 payable to "U.S. Department of Homeland Security"
If you are applying for citizenship based on marriage, please bring:
Marriage certificate and/or divorce decrees, if applicable
Evidence that your spouse has been a resident for at least 3 years, such as his/her birth certificate, passport or certificate of naturalization
Documents referring to you and your spouse: bank statements, leases, mortgages, IRS tax returns for the last 3 years
If you changed your name, the court decree that legally changed your name
If you think you may be eligible for a fee waiver, please bring your most recent tax returns and proof that you are receiving food stamps, public housing assistance, medical assistance, etc.
Print the Flier (English)
Print the Flier (Spanish)